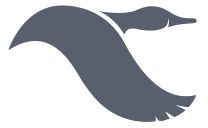 1. CARE OF PROPERTY: Tenants must agree to take good care of the property, to leave it clean and tidy and to pay for any breakages.
The property is kept to a high standard; please help us keep it that way!
2. ARRIVAL/DEPARTURE: Changeover day for Grey Goose Cottage is Friday.
Holidays commence at 4pm on the arrival day and terminate at 10.00am on the departure day.
3. BOOKINGS/PAYMENT:
a. Bookings are confirmed when a deposit of 50% of the total rent is received together with a fully completed booking form.
b. The balance of the rent, together with any other fees or charges and the Good Housekeeping Deposit (GHD) is due 5 weeks before the commencement of your holiday. If we do not receive your balance by that date we may assume that you have cancelled your booking and may seek to re-let the property.
c. Once a booking is confirmed by us in writing a contract is then deemed to be formed.
d. If you book within 5 weeks of your holiday the whole rent with other fees or charges is required as a condition of booking.
4. CANCELLATION: We do not provide cancellation cover. You are liable for the payment of the full rental on cancellation. However, should you need to cancel your holiday for any reason, then please contact us immediately and we will attempt to re-let the property, at a discount if necessary. If successful we will normally return the balance of the rental to you less an administration charge of £35
Should we, for any reason, need to cancel your booking, we will endeavour to find you another property in the locality and offer this to you, but should this not be possible or this alternative property not be acceptable to you, them we will refund in full all monies you have paid
5. OCCUPANCY: Grey Goose Cottage is offered only on the understanding that no more than 4 people shall use it (unless previously agreed with ourselves). Smoking is not allowed in the property itself or on the surrounding premises.. We reserve the right to refuse, curtail or levy additional charges for any booking, which appears to contravene this requirement.
6. PETS: Grey Goose Cottage operates a No Pets Policy. Under certain circumstances we may allow Dogs in Service providing they follow the strict rules
Service Dog Rules:
We endeavour to maintain a Hypoallergenic environment within Grey Goose Cottage. In order to maintain the standards required we must insist on the following:

a. Dogs must not be left unattended in the property at any time.
b. Dogs must not be allowed to sit or sleep on furniture.
c. Dogs are not allowed in bedrooms under any circumstances.
d. There must not be any sign of the dog evident in the property or garden upon departure.
e. White goods must not be used for cleaning or washing any pet clothing, bedding or utensils.
f. The gardens are not to be used as an exercise/toileting area. Bamburgh and the surrounding area is a wonderful place for dogs with long flat sandy beaches, dunes and moors. It is their holiday too.
We reserve the right to refuse or curtail any booking which appears not to meet these requirements.
7. ACCESS: We, the owners, or our representatives, shall be allowed access to the property at any reasonable time during the holiday occupancy.
8. COMPLAINTS: We truly hope that you will never need to complain, but if there are reasonable grounds then you must inform us immediately in order that appropriate action can be taken. No such matters can be dealt with after the completion of your holiday.
9. We believe the information on our various websites to be honest and accurate, but reserve the right to alter the details at any time. However, we will always endeavour to inform you of any changes at the time of booking.
10. PAYMENT TERMS:
A 50% deposit becomes due at the time of booking. The balance is due not less than five weeks prior to the commencement of holiday. We also charge a refundable "Good Housekeeping" fee of £200 which is payable with your final rental payment.
You will be liable for any costs resulting from damage, extra cleaning or disregard of the booking conditions. The Good housekeeping fee will be used to offset any damages, breakages or losses incurred or any unbudgeted costs that arise in restoring the property to the condition in which it was left for you — costs will be redeemed from the Good Housekeeping fee and if the costs exceed the value of the "Good Housekeeping" fee you will be billed for the difference.
Cheques should be made payable to Grey Goose Cottage. Payments can be made by BACS transfer or PayPal.
Account Name: Grey Goose Cottage
Sort Code: 82 63 23
Account Number: 30018897
Alternatively go to the PayPal button at the bottom of the page and pay a £300 deposit to confirm your booking.
Please contact either Nigel or Sue using the contact details on the Contact page prior to making any payments.

Should any items have been inadvertently left in the cottage please contact us to arrange post and packing for a safe return.
Finally, we would ask all our guests to respect our neighbours and the neighbourhood. The Grey Goose is in a very peaceful neighbourhood and we would ask that noise be kept to a reasonable level. The Grey Goose is NOT a suitable property for parties or loud behaviour. If we receive any complaints about noise pollution or unacceptable behaviour coming from The Grey Goose unfortunately we will have no option but to ask the occupants to leave immediately.